ABOUT US "WHO ARE WE?"

THE PINK CHILLIES STORY...
Pink Chillies is a new character based brand born out of a love for Elephants, their habitats and a desire to help make a difference to their lives.
The idea for Pink Chillies came from our Founding Directors long standing love for elephants combined with her years working for a large environmental charity. We are a small team passionate about what we do. We want to raise awareness but not make it an obligation. We want to bring something fun and unique that will also be educational and connect you to the issues we want to support. Because of this, we donate 10% of the profits form the sales of our products to charity*

We provide current and accurate information working closely with our charity partners and relevant information officers.

THE PINK CHILLIES FAMILY...
Each member of the Pink Chillies family links in to an endangered species and/or environmental issue. Each of the characters have meaningful names and a special power that aligns with the cause/species that they represent. For example, Ervin whose name means 'friend of the sea' and his best friend Kai the sea snail, support Sussex Wildlife Trust's UK Seas Programme. Ervin has the ability to harness the power of the seas and also control water.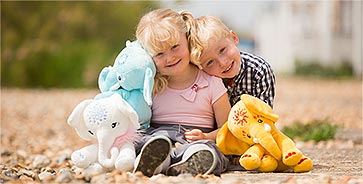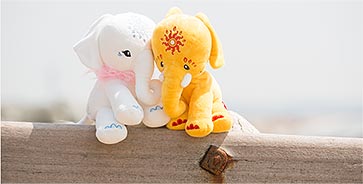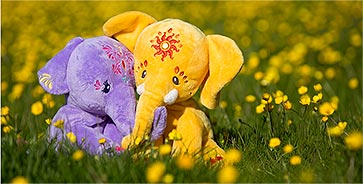 LICENSE THIS WINNERS...
Pink Chillies launched to the trade in September 2012 and then went on to win Brand Licensing Europe's License Th!s 2012 Competition.

Richard Hollis, Licensing Sales Director Consumer Products at BBC Worldwide at the time and Head of the License This! Panel 2012 said of Pink Chillies "Pink Chillies simple graphics combined with the exoticism of the elephants and the worthy charity element are a winning combination."
Visit:
PRODUCTS PAGE
>>

SHARE THROUGH FACEBOOK AND TWIITER:
Look out for our new elephants and their friends, many of which are being created as we speak! Help us to spread the word by telling your friends and family about Pink Chillies, you can also find us on Facebook and Twitter.
Best wishes , The Pink Chillies Team x
Visit: FACEBOOK PAGE >> Visit: TWITTER PAGE >>
LATEST FROM OUR PINK CHILLIES BLOG: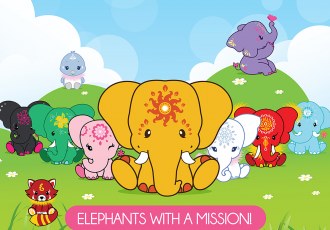 HOHO APPOINTED AS LICENSING AGENT FOR GIRLS PROPERTY PINK CHILLIES
Hoho Entertainment, has been appointed as the Licensing Agent for Shen Marketings environmentally-inspired girls property Pink Chillies.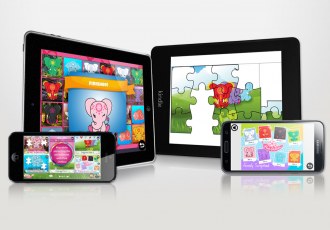 Introducing our very own Pink Chillies App
Pink Chilies the HOT new App kids love and the Planet does too!